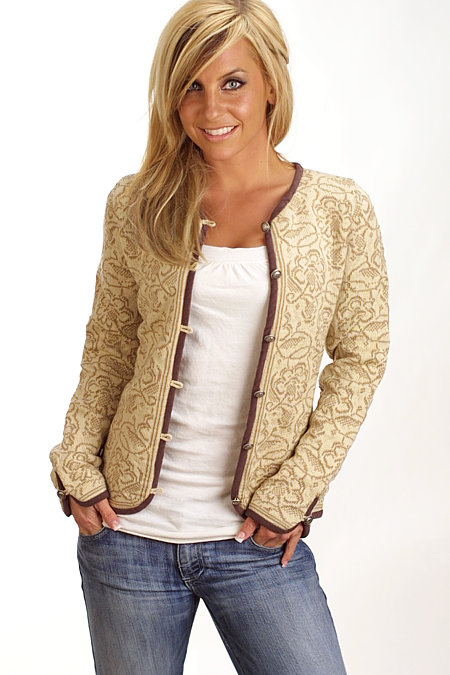 Dale of Norway Kongsvold Sweater Women's (Vanilla)


This is an archived out-of-stock product that is no longer available for sale on our website.
See all current items from Dale of Norway
Feminine fit, elegant floral pattern in the soft daletta wool.
Feminine Fit
2-Ply Daletta
100 % Colonial wool
Dale of Norway's Kongsvold sweater fits close to the figure and does it with the best and most soft yarn. Pewter buttons and subdued pattern make for an elegant appearance. The design elements brought from Kongsbold lodge in Dovrefjell are Dale's inspirations from long ago.
2-Ply Daletta
100% Colonial Wool, made at Dale of Norway. Fingering weight, soft and comfortable to wear indoors.
Feminine Fit
Feminine Fit

More items by Dale of Norway
Item: #37510705
MPN: 8029.P
* FREE standard shipping applies on all orders over $49.99 shipped within the contiguous U.S. Prepaid return label is included on all orders over $149.99 shipped within the contiguous U.S. Details.
Shop with confidence at NorwaySports.com: we have been serving outdoor enthusiasts since 1999 and are committed to providing an exceptional customer service. We are customer certified, trusted, or highly rated small and independently-owned online store.