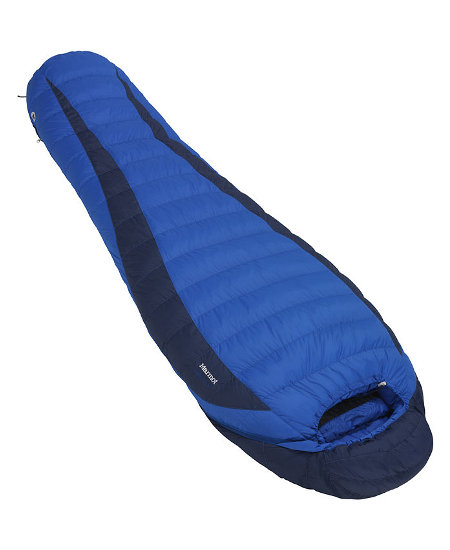 Marmot Sawtooth 15F Down Sleeping Bag Long (Electric / Tempest)


This is an archived out-of-stock product that is no longer available for sale on our website.
See all current items from Marmot
Marmot's Sawtooth Down Sleeping Long Bag
Comfort: 26 F / -3 C Lower Limit: 14 F / -9 C Extreme: -19 F / -28 C
Weight: 2lbs 14oz
Down-filled Collar with Easy Access Draw Cord
Ground-Level Side Seams Eliminates Drafts and Heat Bump Draft Tube
Locking Zippers Keep the Bag from Opening Up in the Middle of the Night
Nautilus 6-Baffle Hood 6 Chambers of Down Around Head for Better Down Control and Fit, Hood Cord is Positioned for Easy Access
Stretch Tricot Baffles Provide Ultimate Strength, Durability and Bag Life
Stuff and Storage Sack Included Store and Pack Just Like Your sleeping bag
Two Hang Loops On the Outside of Foot Box for Airing Out Your Bag
Two-Way Zipper Sliders For Venting and Mating of Bags. Reversible Slider Tabs for Easy Use Inside or OUtside of Bag
The ultimate all-arounder, the Sawtooth blends just the right down warmth with just the right weight and a healthy measure of durability for an industry-leading bag.
600 Down Fill
Certified 600 Fill Goose Down bags are constructed with the following features: -Nautilus Hood: the same construction as Marmot's 8000m jacket hood, a 3D hood that wraps around your head and reduces heat loss. -Hood Muff: creates a warm down gasket around your face, keeping the drawcord away from the face. -Stretch Tricot Baffles: allow the bag to be stuffed and unstuffed without tearing the baffle material. -Trapezoid Foot box: matches the shape of your feet, wider in the toe area and narrower in the heels. -Down Fill Oversized Draft Tube: eliminates cold spots -Zipper guard: keeps the draft tube fabric from getting caught in the zipper -Ground Level Seams: top layer wraps fully around the body creating a warm layer of down.
EN Tested
Marmot began as a sleeping bag company and we continue to pioneer performance, value and insulation standards in the outdoor industry. All Marmot sleeping bags are EN tested to ensure quality and performance. During the development process, we send all samples to the Thelma Testing Center in Norway. We continually use the Thelma Center to achieve continuity in our results. EN 13537 is a European standard designed to standardize the temperature ratings on sleeping bags manufactured and/or sold in Europe. It went into effect on January 1, 2005. There are three main temperatures that are measured, Comfort, Lower Limit or Transition, and the Extreme/Risk range. Comfort Range indicates the average person will feel comfortable at all times. Transition Range indicates an experienced person can adapt to the cold conditions by wearing more appropriate clothing. Different values for men and women are the norm. Extreme/Risk Range indicates a strong sensation of cold has to be expected, there is a risk of health damage by hypothermia. An experienced person can adapt to the cold conditions by wearing more appropriate clothing.

More items by Marmot
Item: #37513882
MPN: 2851.2013
* FREE standard shipping applies on all orders over $49.99 shipped within the contiguous U.S. Prepaid return label is included on all orders over $149.99 shipped within the contiguous U.S. Details.
Shop with confidence at NorwaySports.com: we have been serving outdoor enthusiasts since 1999 and are committed to providing an exceptional customer service. We are customer certified, trusted, or highly rated small and independently-owned online store.