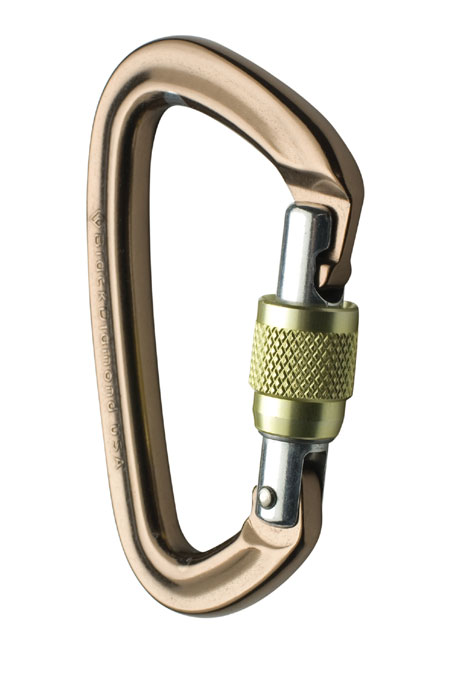 Black Diamond Positron Screwgate Carabiner
This is an archived out-of-stock product that is no longer available for sale on our website.
See all current items from Black Diamond
Lightweight and compact carabiner at reasonable price from trusted manufacturer.
Deep basket reduces fumbly clips
Keylock nose prevents snagging
Locking gate reduces chance of open-gate failure
Easy-to-hold functional shape
Weight: 56 g (2 oz)
Closed Gate Strength: 25 kN (5620 lbf)
Open Gate Strength: 8 kN (1798 lbf)
Minor Axis Strength: 8 kN (1798 lbf)
Gate Opening: 21 mm (0.83 in)
A multi-functional, lightweight and compact keylock locker, the Black Diamond Positron Screwgate carabiner's low-profile, non-snagging nose is easy to clip and clean.

More items by Black Diamond
Item: #37521570
MPN: 210271
* FREE standard shipping applies on all orders over $49.99 shipped within the contiguous U.S. Prepaid return label is included on all orders over $149.99 shipped within the contiguous U.S. Details.
Shop with confidence at NorwaySports.com: we have been serving outdoor enthusiasts since 1999 and are committed to providing an exceptional customer service. We are customer certified, trusted, or highly rated small and independently-owned online store.