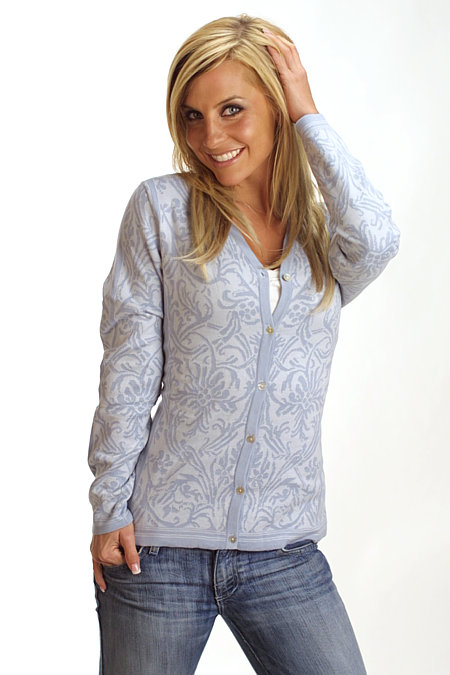 Dale of Norway Seljord Sweater Women's (Ice Blue)


This is an archived out-of-stock product that is no longer available for sale on our website.
See all current items from Dale of Norway
Delicate, feminine pattern, and all cotton.
100% 2-Ply Cotton
Full button up
Feminine fitted
Delicate, feminine pattern that is just enough to add a unique touch to the sweater. Though 125 years of mastering their sweater with wool is behind them, Dale still likes to offer a few sweaters for cotton lovers. This v-neck, button up sweater is the all cotton design you have been looking for.
Feminine Fit
Feminine Fit
2-Ply Cotton
100% cotton

More items by Dale of Norway
Item: #37510708
MPN: 8041.D
* FREE standard shipping applies on all orders over $49.99 shipped within the contiguous U.S. Prepaid return label is included on all orders over $149.99 shipped within the contiguous U.S. Details.
Shop with confidence at NorwaySports.com: we have been serving outdoor enthusiasts since 1999 and are committed to providing an exceptional customer service. We are customer certified, trusted, or highly rated small and independently-owned online store.