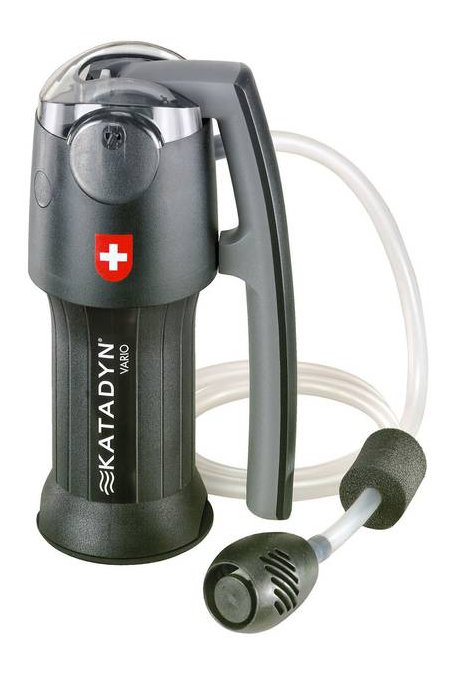 Katadyn Vario Microfilter (Black)
This is an archived out-of-stock product that is no longer available for sale on our website.
See all current items from Katadyn
Katadyn's Vario, the three level filter.
High-performance glass fibre filter
Ceramic pre-filter that can be adjusted individually according to the cloudiness of the water
Active charcoal for eliminating odors
530 gal 2'000 l (glassfiber)
106 gal 400 l (carbon)
15oz
Dimensions: 19x10cm
With the Vario you'll be able to filter up to two liters of drinking water per minute using the Vario's charcoal filter. If the water is cloudy the ceramic pre-filter can be fitted in a moment in order to extend the service life of the glass fibre filter. The Vario is compatible with most standard outdoor bottles and hydration bladders.

More items by Katadyn
Item: #37513118
MPN: 8014146WB
* FREE standard shipping applies on all orders over $49.99 shipped within the contiguous U.S. Prepaid return label is included on all orders over $149.99 shipped within the contiguous U.S. Details.
Shop with confidence at NorwaySports.com: we have been serving outdoor enthusiasts since 1999 and are committed to providing an exceptional customer service. We are customer certified, trusted, or highly rated small and independently-owned online store.