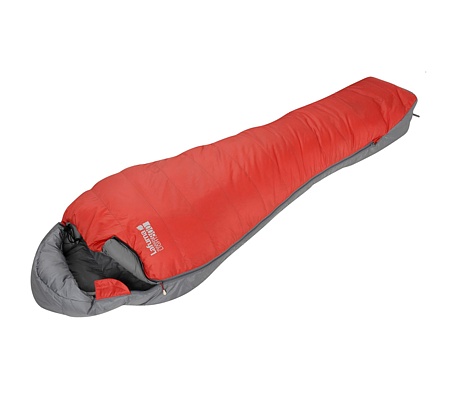 Lafuma Warm'n Light 800 Down Sleeping Bag


This is an archived out-of-stock product that is no longer available for sale on our website.
See all current items from Lafuma
Such incredible warmth to weight ratio that you can add this to the list of things Fabio can't believe.
Weight: 1 lb 13 oz ( 822.14 g )
Temperature: 30 F ( 1.1 C )
Packed Volume: 268 cu in ( 4.4 L )
White goose down insulation 90 / 10 300g, 650 fill power
Water-repellent treated micro mini ripstop polyamide shell
32" ( 81.28 cm ) chest width, 7 ( 2.13 m ) feet in length
Interior pocket for easy access storage
Stuff sack included
Weighing one pound and thirteen ounces, the Warm'n Light 800 is one of the lightest middle temperature sleeping bags on the market. Perfect for packing down and heading out on a Spring evening or the tail end of Summer. The coldproof flap keeps chilly air from penetrating your sleeping bag's warmth. For extra warmth this bag can be zipped together with another, just make sure you have the correct opposing zippers.
Box Chamber
The compartment is divided into three parts, to hold the down perfectly across the width, even for the largest bags.
Down
Down insulation for enhanced warmth and comfort.
Twinable
Two sleeping bags can be joined for two people to sleep under the same cover.
Coldproof Flap
The coldproof flap prevents cold air from entering your sleeping back and disturbing your slumber.
Interior Velcro Pocket
Easy-to-access interior velcro pocket is available to store your important items, mini light, or much more.
Zipper Guards
Anti-jamming construction prevents the lining of sleeping bags from getting jammed in the zipper.
17 Inch Laptop Sleeve
Pack has laptop sleeve that fits most 17" laptops.
Tactel
Tactel Nylon is an incredible light fiber with luxurious softness. Thinner than a human hair, it has great breathability, dries quickly, is non-allergenic, and resists bacterial growth.

More items by Lafuma
Item: #37519179
MPN: LFC0066
* FREE standard shipping applies on all orders over $49.99 shipped within the contiguous U.S. Prepaid return label is included on all orders over $149.99 shipped within the contiguous U.S. Details.
Shop with confidence at NorwaySports.com: we have been serving outdoor enthusiasts since 1999 and are committed to providing an exceptional customer service. We are customer certified, trusted, or highly rated small and independently-owned online store.