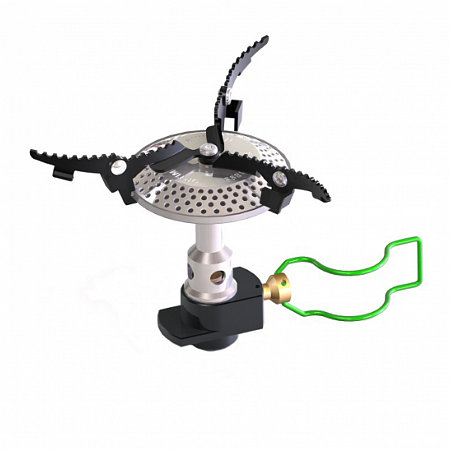 Optimus Crux Lite Backpacking Stove (Crux Lite)
This is an archived out-of-stock product that is no longer available for sale on our website.
See all current items from Optimus
Optimus' Crux Lite Stove for Lightweight Backpacking
Weight: 2.54 oz. / 72 g
Measurement Folded: 75 x 57 x 55 mm
Fuel: LP-gas 70 / 30 butane / propane
Burn Time: Up to 60 minutes at high maximum output (8 oz. / 220 g canister)
Boil Time: Boil time (1 L of water) Down to 3 minutes depending on climate, altitude etc.
Rating: 3000 W
Includes: Burner with valve and stuff bag
The Optimus Cruz Lite is built on the award winning OPTIMUS CRUX. The Optimus Crux Lite has the same power and durability as its sibling. The Optimus Crux Lite however is a little less compact. The head does not fold like the Optimus Crux but in return the Optimus Crux Lite is one of the worlds lightest stoves weighing in at an amazing 72 grams.

More items by Optimus
* FREE standard shipping applies on all orders over $49.99 shipped within the contiguous U.S. Prepaid return label is included on all orders over $149.99 shipped within the contiguous U.S. Details.
Shop with confidence at NorwaySports.com: we have been serving outdoor enthusiasts since 1999 and are committed to providing an exceptional customer service. We are customer certified, trusted, or highly rated small and independently-owned online store.