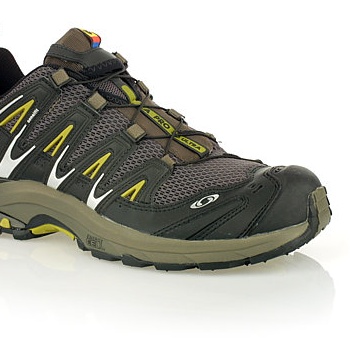 Salomon Trail Running Store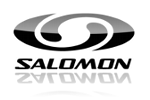 Salomon is the leading trail running company in the world. Many years of experience, reseach and development have allowed this mountain sports company to design high-performance trail running shoes and apparel that are used around the world, from elite-level races to the grassroot events. With the input from elite outdoor athletes such as Killian Jornet, Salomon continuously evolves the trail products and helps drive the progression of the sport.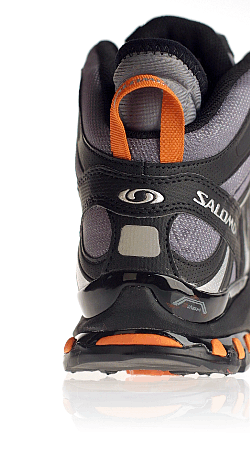 3D+ Advanced Chassis
At the heart of best-performing Salomon trail running shoes is the 3D+ Advanced Chassis system. This system that Salomon has been perfecting for years provides the ultimate stabilitiy and propulsion for rugged mountain terrain. All-mountain traction of the system is achieved by using the Mountain Running Contagrip outsole which houses triple-density EVA midsole for an extra rebound, comfort and cushioning. On top of the midsole is a stability plate and a heel cup, providing needed stability and protection on your grueling trail runs. Choose 3D+ Advanced Chassis system for the most demanding runs in hard conditions or on a race day. If a ligther and more agile shoe is your cup of tea, consider Salomon's Agile Chassis System. This advanced, back-to-basics system closely mimics the anatomy of your feet while providing only the neccessary amount of cusioning and protection. Either way, Salomon's trail running technologies will keep you performing at your best no matter what conditions you'll find yourself in.
Quicklace™ Lacing
Quicklace lacing system for the secure and customized fit offers easy-on and easy-off lacing solution for your trail shoes. Made of kevlar, this asymmetrical lacing system is the easiest and most secure system out there: simply pull on the kevlar lace, slide down the locker and tuck-in the excess lace into the pocket.
Sensifit™ Shoe Fit
You run differently on the trail than you would run on the street: steps are shorter, there is more lateral movement and less heel strike. Therefore, you demand a different fit from your shoe. Salomon's Sensifit system wraps the foot with a precise and secure fit. The result: stable platform for your trail run.
OrthoLite® Sockliner
OrthoLite sockliner combines a footwear specific OrthoLite® foam and an EVA heel cup to create a cooler, drier and healthier cushioned environment under the foot. It will not break down or lose effectiveness over the time and is made out of recycled tire contnent to it lessen the 'impact' on the environment.
Contagrip™ Outsole Technology
Salomon's Contagrip technology provides the most innovative outsole technology to keep you stable at any outdoor terrain you will find yourself in. The unique and smart mix of compound, lug geometry and density is developed to give give you a unique traction, grip and stability during your performance. Several types of contagrip, each fine-tuned for a different outdoor condition, exist: Mountain Contagrip, Water Contagrip, Running Contagrip and now brand new Winter Contagrip for the best and efficient grip in cold winter conditions.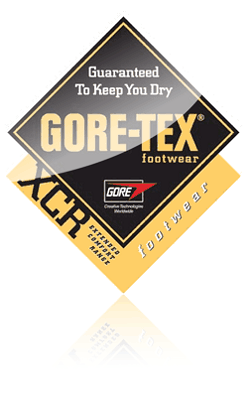 GORE-TEX® Footwear Technology
Thermoregulation is a key element of the performance in the outdoors—the last thing you want is a sweaty and clammy trail running shoe. GORE-TEX Footwear technology prevents heat and moisture build-up during high activity and warm conditions, while blocking all external water from entering into the shoes. All Salomon GORE-TEX footwear is designed to be fully waterproof from the outside, thermoregulated to the comfort, extremely breathable from the inside and durable under terrain aggression. Additionally, years of research and development at Salomon allowed the company to build footwear that is engineered to respect the foot's motion. The result: thermoregulated balance of Salomon's GORE-TEX footwear that will keep your feet in the comfort zone.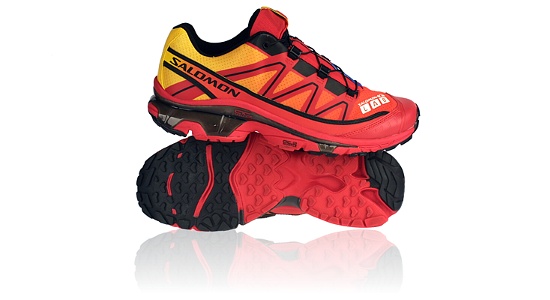 Shop with confidence at NorwaySports.com: we have been serving outdoor enthusiasts since 1999 and are committed to providing an exceptional customer service. We are customer certified, trusted, or highly rated small and independently-owned online store.